2023 Buick Envision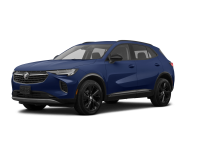 Price :
$563

/ month
2023 Buick Enclave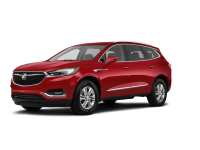 Price :
$640

/ month
Leasing a Buick in Stamford
The Verano. The Regal. The LaCrosse. The Encore. The Enclave. The Buick Enclave Tuscan Edition. The Cascada. The Avenir. If it's a new model Buick you're after, we've got them. All of them. And we're able to offer them to you at a price you won't believe, the lowest prices around.
We're able to keep our prices so very low because our overhead is low. You see, we don't have a physical car lot, like our stuck-in-the-90s competitors do; we have a virtual car lot instead, a lot you can surf to on the internet, any time you like. Because our lot is virtual, we don't have the high costs that go with having a physical one – the property costs, property taxes, utility bills, insurance costs, payroll for the people who work at car lots, and all that. We save in overhead, you save in leasing prices. Simple as that.
Our virtual lot also allows us to have the largest, most exhaustive, comprehensive inventory of vehicles you can imagine. It's not just every new model Buick that we offer; it's also every new model vehicle made by Acura, Audi, BMW, Cadillac, Chevrolet, Chrysler, Dodge, Ford, GMC, Honda, Hyundai, Infiniti, Jaguar, Jeep, Kia, Land Rover, Lexus, Lincoln, Maserati, Mazda, Mercedes-Benz, MINI, Mitsubishi, Nissan, Porsche, Ram, Subaru, Smart, Toyota, Volkswagen, and Volvo, too. Our virtual lot doesn't physically confine us, doesn't limit us by how many parking spaces we have. Our cars are cared for by their manufacturers until you're ready to lease.
A third great benefit, in addition to low prices and variety, that our virtual lot gives you is the ability to do your car leasing all from the coziness of your own home. You'll have no need to bum rides or call cabs so you can get to some variety-limiting car lot dotted with rain-splattered cars; instead, you relax at your place and surf to our site to explore our virtual lot, taking as much time as you need. No salesman will sic himself on you, follow you around, and pressure you into anything. No one will try to sell you a thing. It's just you and your computer, all on your schedule, not ours or anyone else's.
Great Customer Service
If you're checking out our virtual lot and have questions, you're not stuck even though there's no salesman by your side! All you have to do is call us up and ask away! We're always available and happy to give you any help you need!
We'll be a huge help, too, when it comes time to think about how to finance the vehicle you've chosen. We're great at getting really great deals for our customers, working directly with banks and other lenders to get financing packages centered around low interest rates, low monthly payments, and terms that are reasonable and fair.
Our customer service kicks into high gear when the day comes for you to drive your new lease. When you lease from our competitors, you're stuck having to figure out how you'll pick up your new ride, but that's not the case with us. Once again, you won't have to bum rides or call cabs; we'll bring your new vehicle right to you instead. Whether you want it delivered to your home, office, or someplace else that's convenient for you that day is all the same to us. Name the place, and it's done!
Contact Us Today
Please, give us a call if you have any questions for us or if you're already today to lease one of our Buicks – or any other of our beautiful vehicles. You can reach us at 203-295-3030! We look forward to meeting you!